This is for our Coffee Enthusiasts!
Coffee Club Nona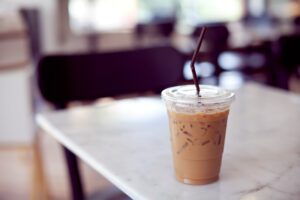 Thursday, February 16, 2023, 8:30 AM – 9:30AM
The Original East Orlando Chamber's Coffee Club Nona is hosted by Sam's Club Lake Nona!
What happens when you mix a group of energetic businesspeople, add unique opportunities like Monopoly, Family Feud & Real-World Thursday panels PLUS timely speakers, and champion networking & connections like no other?
We will perk you up thanks to our coffee sponsor, Panera Bread.
Coffee Club is Free for EOCC Members and a budget-friendly $10 for non-members, thanks to our Series Sponsor Duke Energy.
For more information check out the registration portal or call the East Orlando Chamber at (407) 277-5951. The Original Coffee Club Nona: Often imitated. Never duplicated.
Do you want to really stand out in the crowd?
Consider sponsoring one of our Coffee Club Nona events as a Featured Member, Latte' Lead, or as one of our Game Show sponsors when they occur. There are opportunities galore.